I'm writing this just a few feet from the beach – from the comfort our little self-converted recreational vehicle (RV). This is roughly our seventh month on the road – and almost one year since I've left the office. As I've enjoyed learning a whole new skillset in the van-building process (electronic schematics, electrical soldering), and as I've enjoyed traveling across the United States and Mexico, I can't help but wonder: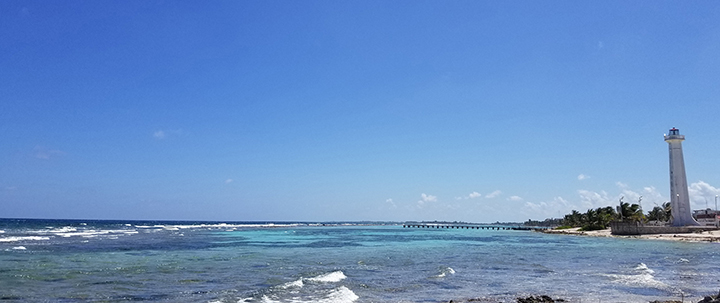 Why aren't more people doing this?
Why aren't more people taking more time outside of work to explore the world, pursue hobbies, and make new friends?
I think I know the answer: with the exception of academics, sabbaticals are not part of American culture. But, home ownership certainly is part of American culture.
Americans and Europeans Work Differently
As I see it, outside of brief European jaunts following college graduation, most Americans don't do anything but work – and raise a family – through their able-bodied years. This inclination for Americans to work more is reflected in – or is perhaps caused by – the relatively fewer vacation days American employers award their employees. You don't need me to tell you many Americans receive between and one and two paid vacation weeks each year. You may also know that our European counterparts frequently receive in the neighborhood between four and five weeks.
Homeownership is an Expensive Vice
Paid vacation days aside, I argue that the tendency for Americans to work more stems from another American tradition: homeownership. And if you've read some of my other posts, you know that I feel that homeownership is a relatively expensive proposition (if you live in a relatively larger city). Said more simply, Americans don't take more (unpaid) time off work for the simple reason that they can't afford to, because all their money is going toward the home. (At least, I could see how that could be the case for my family.)
Homeownership is a time-consuming and – in a relatively larger city – expensive proposition. It's my opinion that – as a homeowner – if you had plans for the weekend, you can forget it: that's because the lawn isn't going to weed itself.
As I see it, if you did want to take a trip for some time off, the bad news is that the mortgage isn't going to pay itself. Homeownership, then, is an expensive vice – limiting your freedom and options in life.
Of course, there are countless benefits for homeownership: forced savings, stability, arguable tax benefits. But – I think – that these benefits don't necessarily outweigh the freedom, flexibility, and cost of the alternative: renting.
Our Failed Venture into Homeownership
I can't say that I'm the brightest guy; it can certainly take me quite a while to figure things out. So, having lived frugally my entire life, I figured that the next logical step was to buy a home. After all, it was a prudent investment. Right?
Then, I lived it. And it learned that homeownership is expensive, a lot of work, and that owning a home doesn't really provide a great return on investment – considering illiquidity, real estate agent selling commissions, the ongoing expenses of large utility bills, real estate taxes, and repairs. There are higher-returning, lower maintenance investments available. (Yes, I ran the numbers.)
Don't Buy a House; Take a Sabbatical Instead
Fortunately for me and for others catching on, homeownership is not an irrevocable proposition. You can always sell what you got; just don't expect to beat the returns of the S&P 500 after you factor in all your costs and time.
And that's just what we did. We sold our home. With the cash proceeds from the sale and little tying us to San Diego, we were now free to travel. And that's just what we did.
However, I feel that our path wasn't optimal. Were I to do it again, I'd skip the homeownership part entirely and go straight to the sabbatical. And that's what I suggest to fellow young(er) professionals as well.
If you're in a financial position to purchase a home, don't. If you're earning a healthy sum annually and have managed to sock away enough for a down payment, don't go the homeownership route. If you do, your down payment will be locked into your property and your healthy income (and your savings rate) will go to the large ongoing homeownership expenses. Instead, take some of your intended home down payment and invest it. Take the rest of that down payment and fund your year (or two) of sabbatical.
Don't buy a house. Go travel the world instead. Because that certainly beats pulling weeds out of front lawn on the weekend.