All young financial planners need to go to the Financial Planning Association (FPA) NexGen Gathering.
That's just my opinion. But, bear in mind, I've been to a handful of conferences:
many Dimensional Fund Advisors (DFA) events
a handful of Fidelity events
the FPA NexGen SoCal Gathering (I even helped organize the first!)
more local FPA and NAPFA meetings across Southern California than I can remember
countless FPA San Diego NexGen & FPA Los Angeles New Professional (i.e. NexGen) events
Now that I've established some credibility in knowing what's what, let's talk about why the FPA NexGen Gathering is absolutely mandatory for younger financial planners.
Content
Was there great content? Of course – but there are many events with great content. So long as the events you go to aren't absolutely terrible, you'll always leave with a notebook full of ideas.
The format for Gathering is a little special: it's mostly group discussions, with participants sharing best practices. Given this, your notes may have more diverse – or even original – ideas than were you to sit through single presenter, or even a panel.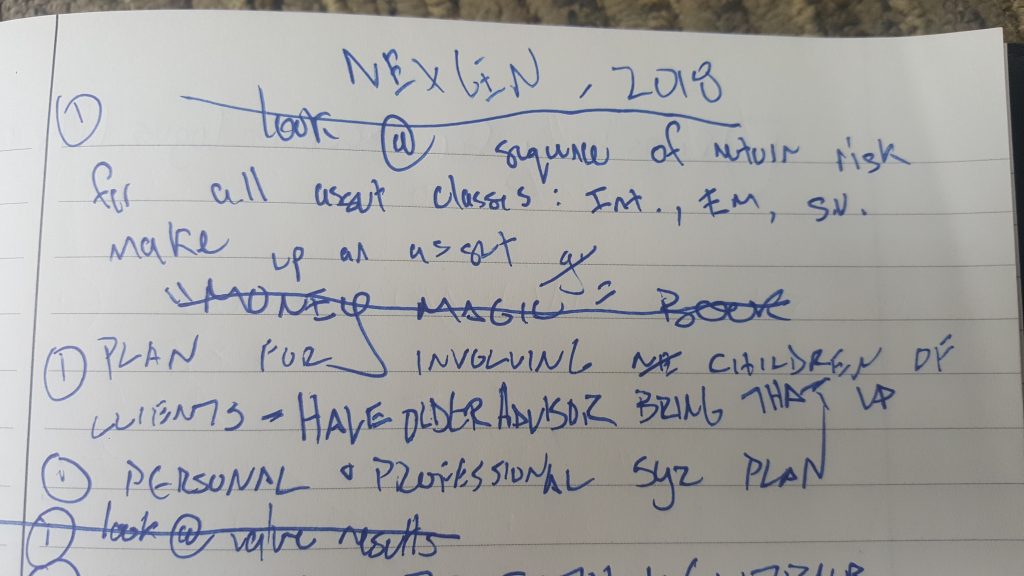 Having open discussions is certainly one thing that makes FPA NexGen Gathering special. Though group discussions are a nice feature, it's not the reason that I absolutely want you to go to FPA NexGen Gathering next year.
The Attendees
The attendees are what makes the FPA's NexGen Gathering so special; spending time with fellow younger financial planners in the right setting makes all the difference.
Meeting New People
I'm a self-proclaimed introvert. But there was something about FPA NexGen Gathering that made meeting new people easier. Of course, every conference prompts attendees to meet new people – and FPA NexGen Gathering is no exception.  Maybe it was something in the water (in the beer?) at Santa Barbara. Whatever it was, it  prompted me to make a few more new friends.
Spending Time with Interesting People
If your ambition is no more than to punch in data in one of MetLife's backrooms, FPA NexGen Gathering may not be for you. But, if you're making the trip to FPA NexGen Gathering, you're probably up to big things. And you're not the only one.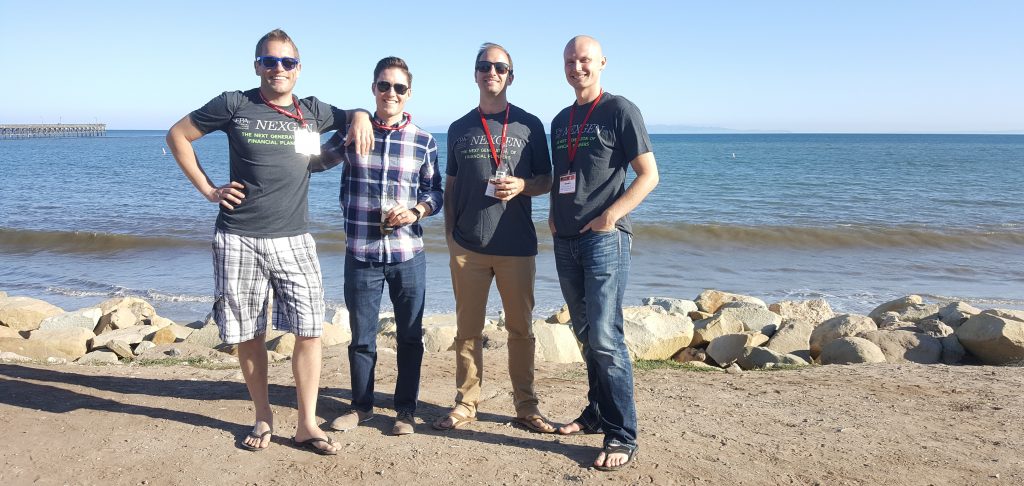 There were some fantastically fun and interesting people at NexGen Gathering. Had I not gone to Gathering, I would have missed that.
Who were these fun and interesting people that I got to know, shoot the breeze with, and talk financial planning?
The Setting
Spending days at a time with younger planners like yourselves creates conversations and bonds that I haven't had anywhere else. Why not? Because the setting makes it possible. You're surrounded by younger planners like yourself, in an environment where you are encouraged to thrive. You can't help but be excited about financial planning, the future of the industry, and how you and your young financial planner peers are shaping that future.
Go to FPA NexGen Gathering
Hopefully, you're convinced. If not, I'm a lousy salesperson. But, FPA NexGen Gathering is so fantastic it shouldn't need to be sold!
I look forward to seeing everyone again in 2019.